It is sad indeed to read yet another account of lives needlessly lost in a house fire. Very early yesterday morning, four people died in Three Oaks, Michigan as their home was destroyed by fire. The Michigan State Police stated that "there were NO working smoke detectors in the home".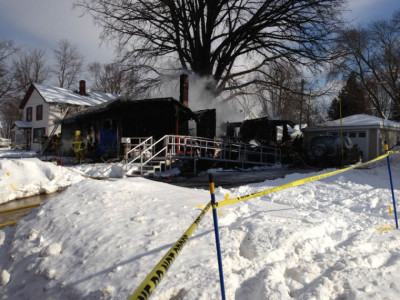 Home fires are going to occur. We should do everything possible to minimize and reduce those occurrences, but no lives should be lost! Smoke detectors are nearly 100% effective in preventing death due to home fires. Here are some statistics.
Ninety six percent of all fatal residential fires take place in homes without working smoke detectors.
The National Fire Prevention Association says the chances of surviving a home fire when working smoke detectors are present is 99.45%.
The Journal of the American Medical Association says the most cost-effective means of reducing the number of residential fire deaths is "(1) smoke detector installation, (2) testing & maintaining smoke detectors."
The State of Michigan now requires hard wired and interconnected smoke detectors in

every

residence no matter when it was constructed or who lives in it (owner, tenant, or guest).
By law,

no

smoke detector shall be in service for longer than 10 years before being replaced.
In a cost – benefit analysis, what dollar amount do you use to represent the life value of a family member or guest in your home?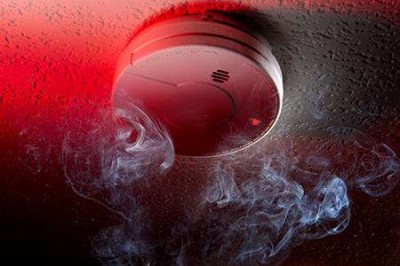 If you are unsure about your smoke detectors for any reason, please call Webster Electric in Kalamazoo!
Call 269-388-3110 for a $10 checkup ($100 value) or a FREE Estimate to install the required interconnected system or to replace your outdated detectors.
Our $10 smoke detector checkup is performed as a service to the community. We test, inspect, and vacuum all of your smoke detectors. All that for only $10 ($100 value). If we find problems, we will make recommendations and provide estimated costs to correct them.
YOU DECIDE to hire us, call us later, act on your own, or to do nothing at all. NO SALES PRESSURE ever!

This is the first step in providing life saving protection for the occupants of your home.