We provide electrical services for both residential and commercial properties, along with installation and repair services for Generac generators, catering to a wide range of customers.
We provide electrical services for both residential and commercial properties, along with installation and repair services for Generac generators, catering to a wide range of customers.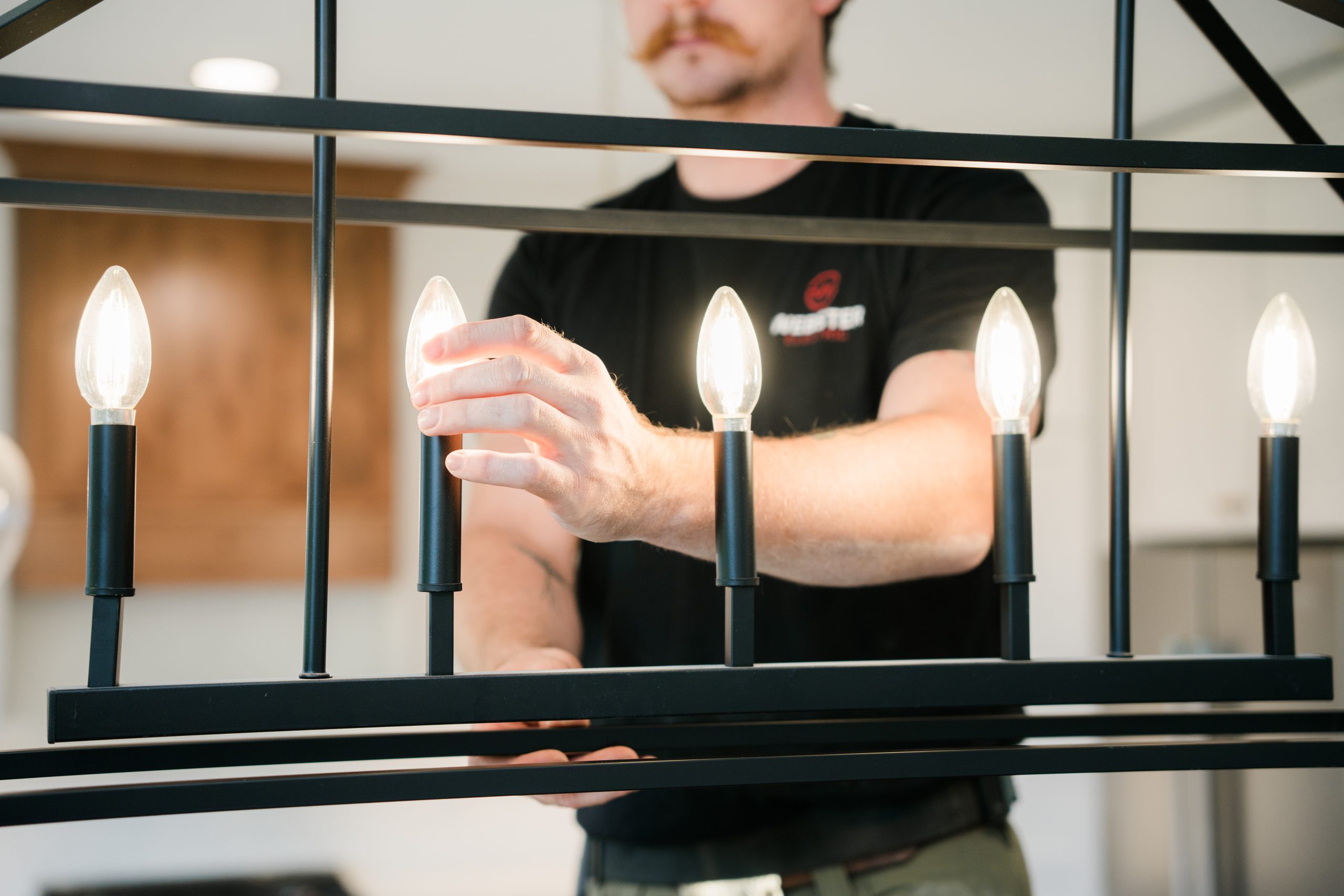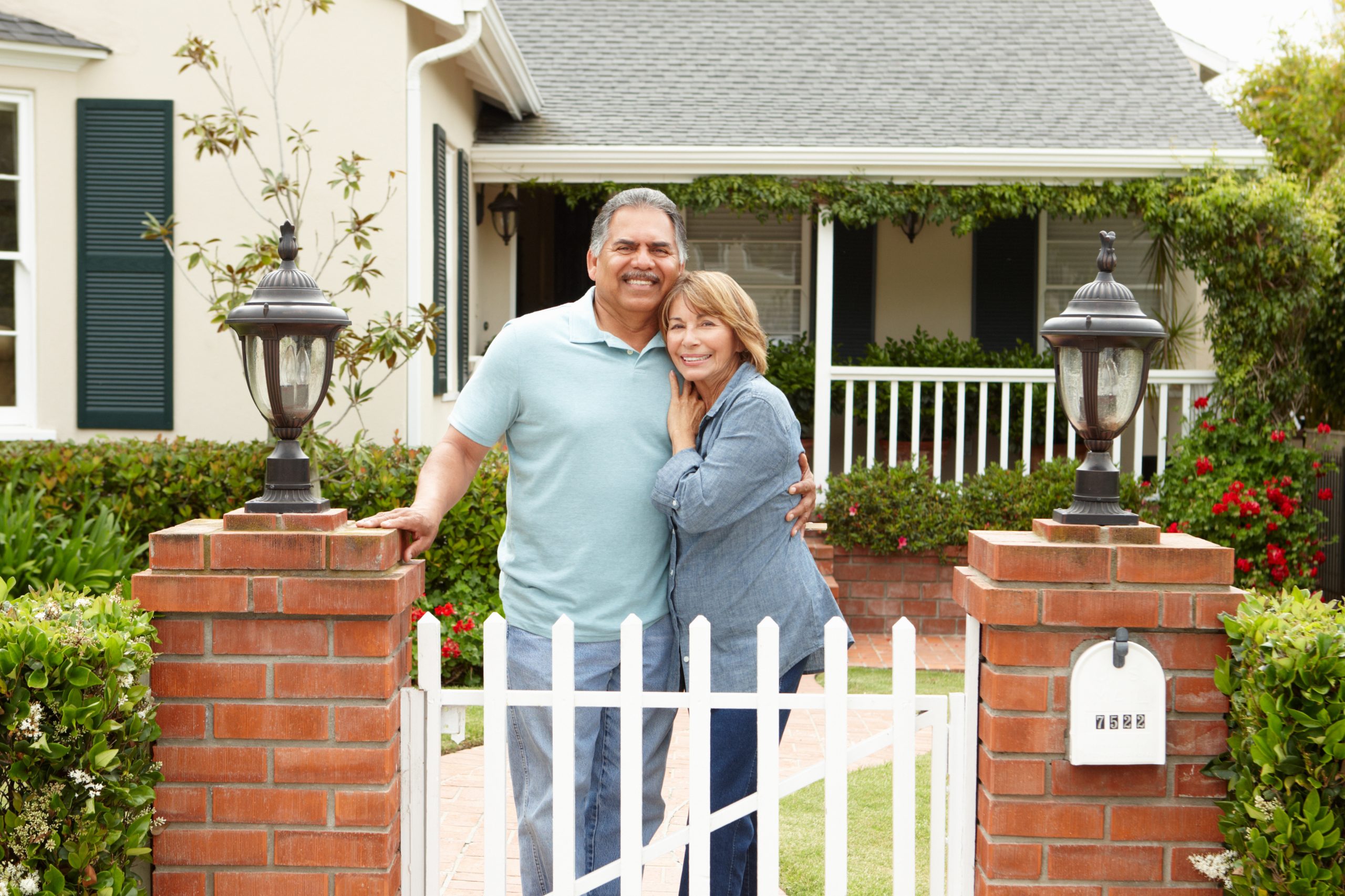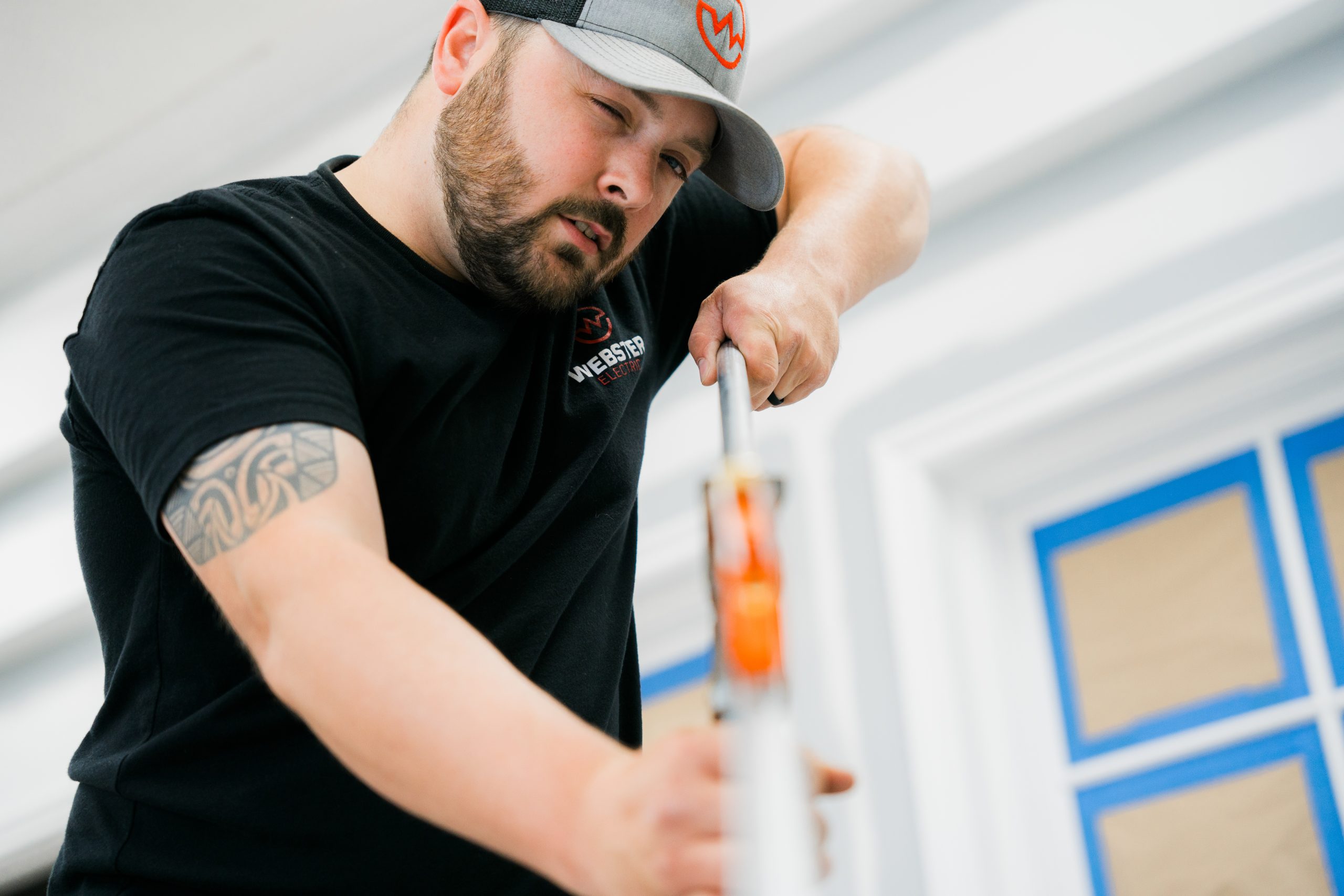 Electricity is essential to a safe and comfortable home.   Electricity cools (or warms) your family, powers mobile devices, keeps beverages cold or helps you cook foods, and lets you stream the game on your HD TV.  You count on your home's electrical system to supply power when and where you need it.
Webster Electric provides a complete suite of residential electrical services for homes across Southwestern Michigan.
Electrical Repair
When your ceiling fan stops abruptly or the porch lights randomly turn on, turn to Webster Electric for residential electrical repairs.  Our certified electricians will troubleshoot, assess, and safely repair electrical problems throughout your home.
Cable TV/Antenna Cables
Ceiling Fans
Circuit Breakers
Code Violations
Electric Car Chargers
Electric Heaters
Fuses
Light Fixtures
Occupancy Sensors
Outdoor Lighting
Outlets
Remote Controls
Smoke Detectors
Ventilation Fans
Washer/Dryer Cords and Connections
Whole House Fans
How Can We Help with YOUR Electric Repair?
Electrical Upgrades
Electrical upgrades improve your home's functionality, safety, energy efficiency, and property value.  Upgrading components of your home's electrical system also ensures your house complies with local and national electrical codes.
Additional Outlets
Energy Consumption Monitors
Garage Outlets (Electric Car)
GCFI Outlets
LED Lighting
Outlets with USB Ports
Remote Control Ceiling Fans
Remote Control Shades
Smart Home Alarm Systems
Smart Lighting with Motion Detection
Smart Smoke Alarms
Smart Surveillance Cameras
Smart Thermostats/Temperature Control Systems
Structured Cabling
Electrical Panel
What Residential Electrical Upgrade do YOU Need?
Electrical Installations
When building a new house or adding space to your home, the Webster Electric team will help you with electrical system design and pre-planning for your home at no charge, then support you with professional installation services.
CCTV Design & Installation
Ceiling Fans
Electric Car Chargers
Electric Heat
Exhaust Fans
HVAC Power Circuitry
Interior Lighting Design & Installation
Lighting Controls
New Construction
Occupancy Sensors
Pool & Hot Tubs
Remodels
Smart Home System Designs & Installation
Smoke and Heat Detectors
Underground Installations (Trenching/Boring)
Ventilation Fans
Whole House Fans
Let's talk about YOUR Residential Electrical Installation!
Webster Electric's worry-free Preferred Customer Service plan gives you access to services and support to keep your home's electrical system running smoothly.
For $25 per month or $275 annually per location, you'll receive a full suite of preventative and maintenance services, including:
Priority Status for Service Calls
5% Discount on Additional Service
Electrical Box Circuit Labeling
Annual Thermography Inspection
Using infrared light, our electricians can detect higher-than-average temperatures within electrical components such as switchgear, circuit breaker panels, and fuses.  'Hot spots' help our team troubleshoot areas that could lead to unplanned downtime or unsafe connections.
Overloaded circuit breakers
Electrical faults
Loose connections
Open circuits
1 Free Hour of Service for electrical issues*
Circuit repair
Light fixture or ceiling fan installation
Doorbell installation or repair
Appliance installation
Data connector installation
Smoke and heat detector installation
First hour free for longer appointments
*excludes generator box installation
As a business owner or facilities manager, you have a full plate of responsibilities, including keeping your organization fully powered and operational.  Setting aside time for preventative electrical maintenance is challenging; establishing protocols and processes for handling emergency power outages is essential.  Partnering with Webster Electric for commercial electrical services means you have skilled professionals who provide the expertise you need to feel confident about your organization's electrical systems.
New Construction Electrical Services
The Webster Electric team collaborates with commercial designers, architects, and contractors to provide a safe, well-lit, appropriately powered construction site and finished project.  Electrical service installation is a fundamental aspect of a new commercial construction project.
Webster Electric is a Michigan Saves, and Small Business Solutions approved contractor and a Consumers Energy Trade Ally.
Branches and Feeder Distribution Networks
Computer Network/Phone System Infrastructure Design & Installation
Convenience Outlets
Distribution Panel Installation
Electric Heating Systems
Emergency Lighting and Signals
Emergency Power Systems
Fire Alarm Installation
Lighting Design & Controls Installation
Lighting Fixture Installation (interior and exterior)
Machine Installation
Medical Equipment Installation
Occupancy Sensors (lighting and HVAC controls)
Power Circuitry for HVAC
Signs Installation
Service Entrance
Temporary Power Supply
Underground Installations (Trenching, Directional Boring)
Ventilation Fans
Wiring Infrastructure Design and Installation
How can Webster support YOUR new commercial construction project?
Electrical Repairs and Maintenance
Maintaining your commercial site's electrical system is essential to keeping the building functioning and occupants confident that the space is safe and meets their power demands.  Beyond reducing downtime, maintenance also improves the efficiency of the electrical system, reducing your energy expenses.  The Webster Electric team has improved customer cashflows from $100 to $1500 per month through consistent maintenance of electrical systems!
Air Conditioners
Circuit Breakers
Electrical Connections
Electrical Damage Monitoring
Electrical Machinery & Appliances
Electromechanical Machines
Electric Heat
Fiver Optic Cable Repair
Ground Fault Circuit Interrupters (GCFI)
Lighting (indoor and outdoor)
Main Electrical Panel
Motor Controls
Pneumatics and Hydraulics
Power Outlets
Security Systems (alarms/motion detectors)
Surge Protectors
Switches
Transformers
Voltage Regulators
Wiring
Let's talk about YOUR Commerical repair needs!
Commercial Electrical Upgrades
Advancements in technology like smart lighting and thermostats, energy monitors, and surge protectors represent a way to control energy costs in commercial buildings.  Keeping your electrical system updated ensures your commercial property can power new technologies and deliver the savings you need to improve the profitability of your business.
Did you know that utility company rebates for energy efficiency projects are between 15% and 100% of total project costs?  And you can save 50% to 90% of lighting expenses with upgrades through rebates and energy savings!
Generators
Webster Electric presents an extensive selection of top-tier, dependable products, accompanied by a dedicated team of Generac-trained technicians who are devoted to delivering responsive assistance and support.
Whether you require emergency power systems to safeguard your home or business during the most crucial situations or portable power solutions for on-demand electricity wherever you need it, we encourage you to explore our range of offerings to discover the perfect solution for your requirements.